Honda Has America's Most Popular Car, SUV, and Minivan for the 4th Year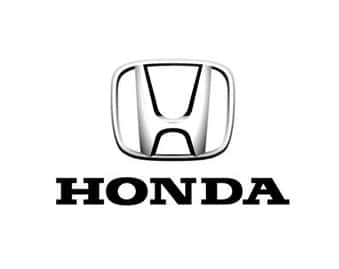 The Honda Accord, Civic, CR-V, and Odyssey have all topped the sales of their respected segments, making Honda the preferred brand among American drivers for cars, SUVs, and minivans. With a dedication to versatility, reliability, and excellent fuel economy, Honda has also made their vehicles some of the most well-equipped on the road, offering drivers the latest technology and safety advancements, even at entry-level trim models.
Highlights of the Year
The Honda Civic saw its all-time best sales performance in its 44-year history last year. And the 2017 Honda Civic model continues to offer drivers excellent fuel economy and a long list of standard features and equipment as well as available driving aids.
The Honda Accord is the best-selling midsize sedan for the fourth straight year. Dependable, reliable, and featuring touches of luxury, comfort, and technology, the 2017 Honda Accord exceeds expectations once again. With a multi-angle rearview camera as a part of the standard list of equipment, available leather and heated seats, and 185 hp, the Accord can tackle the journey with style and refinement while keeping everyone inside safe, comfortable, and connected.
The Honda CR-V continues a seven-year trend of gaining sales, which has made it America's overall best-selling SUV over the past 21 years. The 2017 Honda CR-V offers Tri-State drivers all-wheel drive and power under the hood with 184 hp. Its rear seat folds to expand the cargo area when needed, making the interior spacious and versatile no matter the situation. And a long list of technology such as Bluetooth connectivity and rearview camera are standard mainstays inside.
The Honda Odyssey is the best-selling minivan for the seventh straight year. The 2017 Honda Odyssey shows no signs of slowing down this trend as it offers drivers and families features such as Forward Collision Warning, a blind-spot detection system, a rear entertainment system, and even a built-in vacuum to accommodate everyone on the journey, whether it's the daily routine or the family trip across the state.
Find Out More
See for yourself the best-selling cars, SUV, and minivan by stopping into any Tri-State Honda Dealer today. Choose your favorites and take them for a test drive. We think you'll understand right away why they're so popular.