Honda Debuts Odyssey and Project 2&4 at 2017 Chicago Auto Show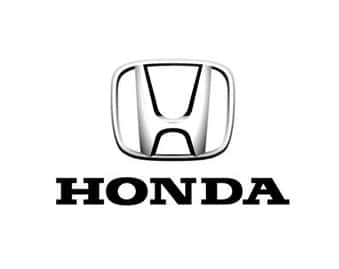 The 2017 Chicago Auto Show gave Honda the perfect opportunity to debut both the revamped 2018 Honda Odyssey minivan and Project 2&4, a motorcycle-powered concept car. The unveiling signals an exciting year ahead from Honda, proving again that they aren't afraid of pushing the envelope, thinking outside the box, and redefining their own successes.
About the Chicago Auto Show
Debuting in 1901, the Chicago Auto Show is a great and historical showcase for Honda as well as for other cars and vehicles. The Chicago Auto Show is North America's largest and has been held more times than any other auto expo on the continent.
The 2018 Honda Odyssey
Building upon last year's model, the 2018 Honda Odyssey gains even more technology and features inside, more power under the hood, and new safety features.
The 3.5L V6 engine offers more horsepower, achieving up to 280 hp on the road. Paired with a 9-speed automatic transmission as the standard or with an available 10-speed option, this is a minivan that can really go the distance.
Notable comfort, tech, and convenience features are geared to serve families and include an in-car vacuum, tri-zone climate control, wireless-device charging, multi-zone audio, in-car WiFi hot spot, second-row infotainment system, in-cabin camera, adaptive cruise control, and much more.
Safety in the Odyssey
Safety in the Honda Odyssey is a priority and contains driving aids and technology systems that can help the driver drive better and safer, while new safety features in the 2018 model, including front-knee airbags, work to keep everyone inside safe and sound. Safety features include:
Collision Mitigation Braking System
Lane Keeping Assist System
Rear Cross Traffic Monitor
Road Departure Mitigation
Blind Spot Monitor
Available Front Knee Airbags
Project 2&4
Displaying the range of the Honda brand and engineers is the Honda Project 2&4, drastically different from the Odyssey but with that unmistakable Honda stamp of excellence and innovation. This four-wheel, single-seat vehicle is part car, part motorcycle, with a 999-cubic-centimeter motorcycle engine as the driving force for 212 hp and 87 lb-ft of torque.
Light as a bike, it's made to be used on public roads—and with an open cockpit and floating seat, it's likely to turn many heads. It is paired with a 6-speed dual-clutch automatic transmission.
Find out More
For more information on the soon-to-be-released 2018 Honda Odyssey and the innovative Project 2&4, contact a Tri-State Honda Dealer near you today, or stop by to view the currently available models and take one for a test drive!