A Unique Hybrid Powertrain
Hybrid powertrain components are available on the Honda Accord's Hybrid, EX, EX-L, and Touring trims, and you'll encounter a similar setup under your hood no matter which of these options you select.  We've broken down the Accord's available electric motor, 4-cylinder engine, and electronic transmission below. With these features working in tandem, the Honda Accord Hybrid offers up to 212 Total System Horsepower.
AC Synchronous Permanent Magnet Electric Motor: This model's main power source is its electric motor. On its own, this piece of equipment is capable of producing up to 181 hp and generating as much as 232 lb.-ft. of torque—between 0 and 2000 RPM! With access to this much torque at a low RPM, you'll enjoy superior control and acceleration without compromising fuel economy.
In-Line 4-Cylinder Engine: All Hybrid Accords come equipped with a 2.0-Liter In-Line 4-Cylinder Atkinson-Cycle Engine designed with port fuel injection, a drive-by-wire throttle system, and a 16-Valve DOHC VTEC. It can create 143 hp and 129 lb.-ft. of torque. With an estimated thermal efficiency of 40 percent, it's the most efficient production engine that Honda has ever produced.
Electronic Continuously Variable Transmission: An Electronic Continuously Variable Transmission allows the Accord Hybrid to calculate and achieve the most efficient shift points across all settings. Every model comes standard along with Deceleration Selectors which allow you to alter the way that your vehicle recharges on the go. Deceleration is an alternative to braking that simultaneously charges your engine.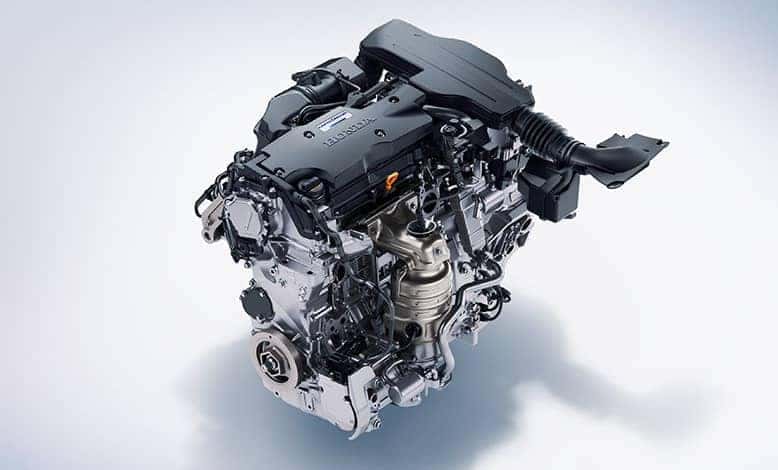 ---
Test Drive the Honda Accord Hybrid Today!
The 2018 Honda Accord Hybrid's horsepower and fuel economy ratings make it one-of-a-kind, and drivers in the Tri-State area shouldn't miss their chance to get behind the wheel! This exciting Hybrid is available to test drive today at any of our easy-to-reach local dealerships, and there's never been a better time to explore our current offers. Stop in today to learn more!