Best Family Cars of 2018 by Parents Magazine & Edmunds.com

The 2018 Honda Accord and the Honda Odyssey have been named the best sedan and best minivan respectively in the list of Best Family Cars of 2018 by Parents Magazine and Edmunds.com. Over 300 vehicles were assessed for qualities such as safety ratings, family-friendly features, and ease of car seat installation to overall driving characteristics from performance to price to fuel economy. Though they differ in size, the Honda Accord and Odyssey were chosen among the best of the best for families at any stage of life.
Best Sedan – 2018 Honda Accord
Best Minivan – 2018 Honda Odyssey
Accord
The 2018 Honda Accord earned a spot among the best sedans on the list of the Best Family Cars. With a sleek and sophisticated style, the Accord is also at home carting the family with a more spacious than ever interior. Inside, the cabin is loaded with standard features that bolster comfort
and provide helpful conveniences for day-to-day life on the road. Dual-zone automatic climate control, a multi-view rear camera, and connectivity options are all standard features on the base model, as is the Honda Sensing package which includes systems that warn, prevent, and mitigate impacts on the road.
Odyssey
Thebest minivan for families is the 2018 Honda Odyssey. Its interior space for both passengers and cargo is unrivalled, even among larger three-row SUV options which can feel cramped and lack an easy entry to the rear seats. The Odyssey is not only versatile inside the cabin, but its quick acceleration and agile maneuvering helps in trickier driving situations such as merging and passing. Inside, the Odyssey has many family-approved features such as an available rear entertainment system with Blu-ray player, a built-in vacuum, an in-car PA system, and much more.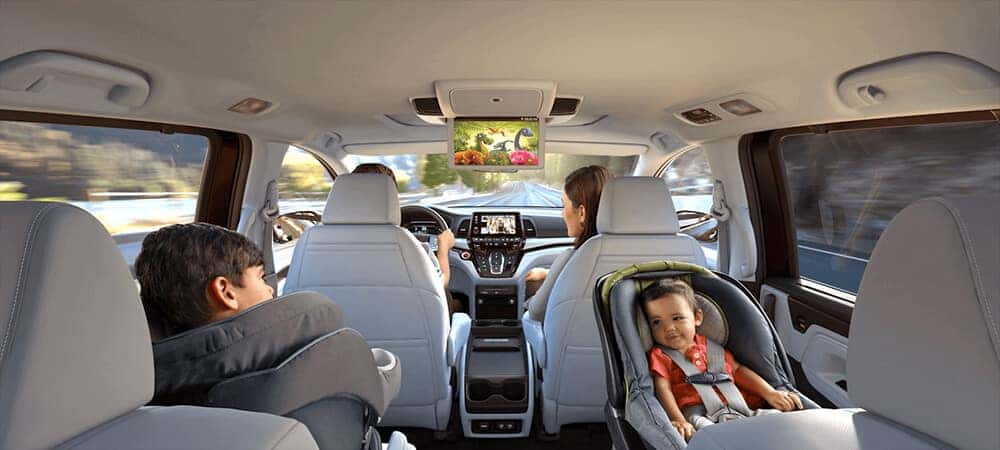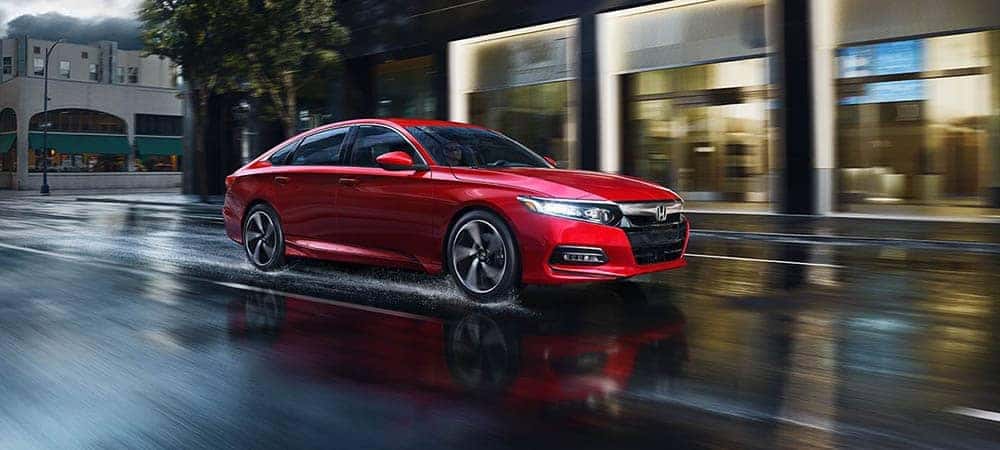 Test Drive Today
Learn more about the 2018 Honda Accord andOdyssey by contacting us or by visiting your nearest Tri-State Honda Dealer. Explore current offers and sit behind the wheel of your favorite model with a test drive today.