Honda Fit: One of the Best Cars for Dogs

You wouldn't choose a car that makes your friends and family unhappy. Why should you settle on an option that doesn't satisfy man's best friend? Finding a car that's durable, flexible, and spacious enough for your four-legged friends isn't easy, especially if you're working with a tight budget. To help make the process a little easier, the writers at Autotrader have put together a list of the ten best cars for dogs—and one model in particular has everything that our friends and neighbors have been searching for! The Honda Fit's spacious and adaptable interior makes it the perfect choice for dog-friendly drivers who are always on the go.
What to Look for in a Dog-Friendly Car
When the writers at Autotrader set out to determine the best cars for dog lovers, they looked for vehicles that could keep your furry friend comfortable on long trips and make your day-to-day adventures more convenient. For these reasons, they only highlighted vehicles with cargo-area tie-downs, flat cargo floors, tinted glass, rear seat vents, and available panoramic sunroofs. Because a dog can generate a considerable amount of wear and tear, these writers also stressed how important it is to explore your choice's available interior accessories. The Fit, for example, is available with a Cargo Liner, a Cargo Organizer, a Cargo Net, a Cargo Tray, and Rear Seat Covers.
Get to Know the Honda Fit
The writers at Autotrader chose to highlight the Honda Fit because it offers a "surprisingly roomy" interior, and because its "tall roof, low step-in height and a unique rear-seat design go a long way to accommodating dogs of all sizes". The Honda Fit's standard Magic Seating can be configured into four distinct useful arrangements, and its array of available accessories leaves nothing to be desired. Great fuel economy, easy-to-use connectivity features, and a low starting price are just icing on the cake.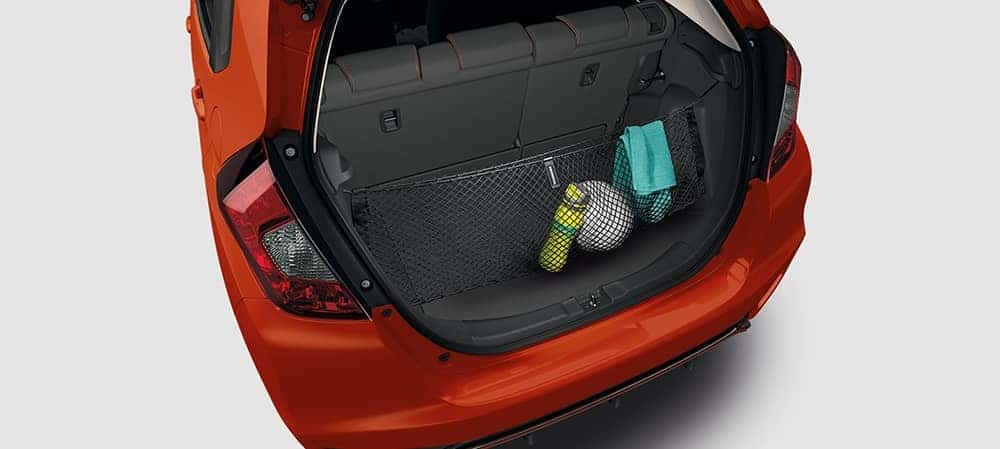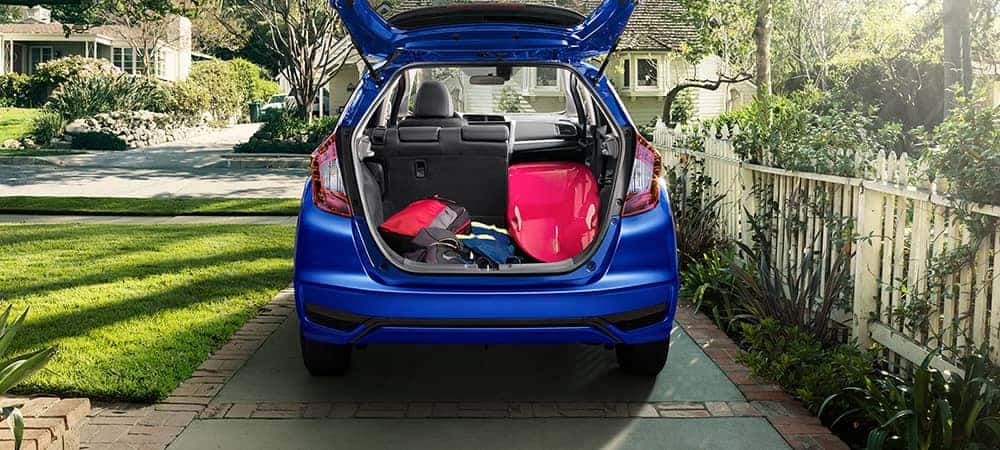 Take Your Turn Behind the Wheel!
Now that you've seen what makes the Honda Fit one of the best cars for dogs, we're sure that you're eager to see what it can do! Curious drivers can take the Fit for a test drive today when they get in touch with their local Tri-State Area Honda Dealer. Once you've had the chance to explore our current offers, you won't be able to settle for any other car.