2020 Honda Accord Sedan Specs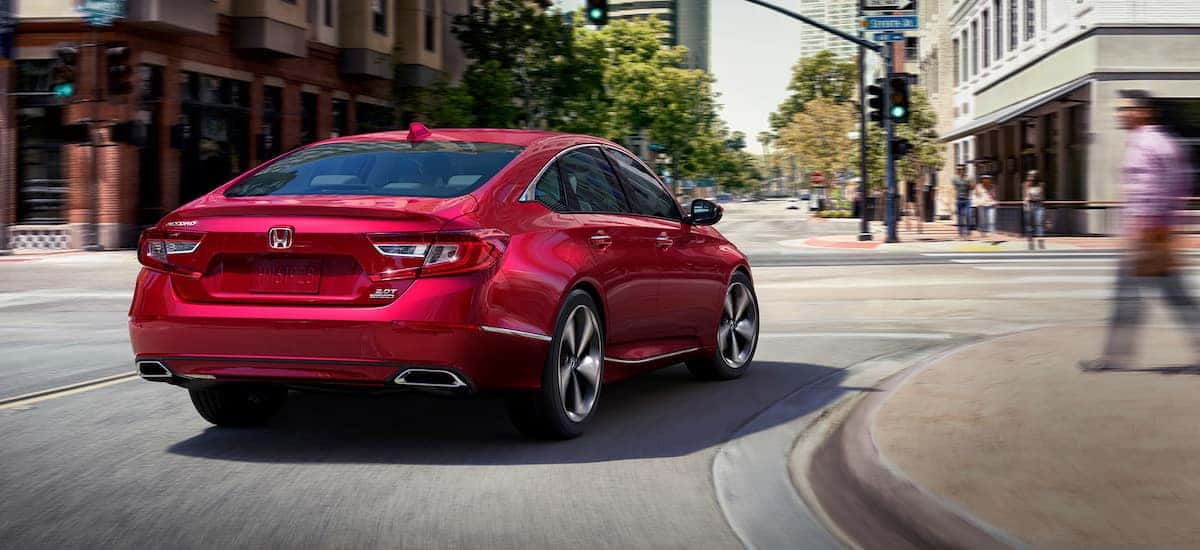 The 2020 Honda Accord is a fantastically balanced vehicle able to combine refreshingly potent driving dynamics with leading dimensions, technology, and comfort – small wonder it's one of the world's best-selling sedans.
Take a look at 2020 Honda Accord Sedan specs and performance features to let you know what you can expect when you take a test drive from your local Tri-State Honda dealer.
2020 Honda Accord Sedan Engine Specs
Every Honda Accord Sedan trim level provides responsive power as standard to ensure strong performance, whether you're tackling tight city streets or heading out onto the highway, but you can always upgrade for track-like agility and acceleration.Options include:
1.5-Liter VTEC® Turbocharged 4-Cylinder: Fitted as standard with the LX, EX, Sport, and EX-L, the 1.5L turbo delivers up to 192 hp and 192 lb-ft of torque.
2.0-Liter VTEC® Turbocharged 4-Cylinder: Available with the Sport and EX-L or standard with the Touring, the 2.0L turbo can deliver up to 252 hp and 273 lb-ft of torque.
Active Noise Cancellation™ (ANC) comes as standard with all models to keep your ride quietly controlled even when you're taking full advantage of available horsepower and torque.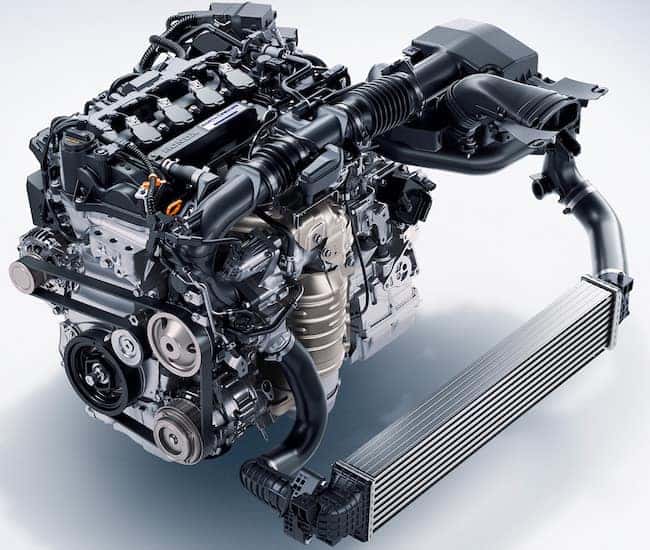 2020 Honda Accord Sedan MPG Ratings
As with engine options, the 2020 Honda Accord lets you choose between multiple transmission systems. Options include:
Continuously Variable Transmission (CVT): Standard with all 1.5L engine models, CVT combines the convenience of a traditional automatic with the high efficiency scores of a manual. It makes up to an EPA-estimated 30 mpg in the city and 38 mpg on the highway with the LX, EX, and EX-L or 29 and 35 with the Sport*
6-Speed Manual Transmission (6MT): Available with Sport models only, 6-speed manual provides direct control over every shift. It makes up to an EPA-estimated 26 mpg in the city and 35 mpg on the highway with 1.5L models or 22 and 32 with the 2.0L*
10-Speed Automatic Transmission (10AT): Standard with all 2.0L engine models, this state of the art transmission makes up to an EPA-estimated 23 mpg in the city and 34 mpg on the highway with the EX-L or 22 and 32 with the Sport and Touring*
You'll also find an Eco Assist™ System fitted as standard with all models to help coach you into a more economical driving style. It shows exactly how your behavior is impacting fuel consumption, prompting you to make changes over time until efficient driving becomes second nature.
2020 Honda Accord Sedan Performance Features
In the words of critics from Car and Driver: "The Accord's ride is firmly controlled but never harsh, which helps it strike a winning balance between a sports sedan and a practical family car." It uses a wide array of performance features to walk that line, with highlights including:
MacPherson Strut Front Suspension
Multi-Link Rear Suspension
Front and Rear Stabilizer Bars
Power-Assisted Ventilated Front Disc/Solid Rear Disc Brakes
All-Season Tires
Wheel Resonators are fitted to ensure road noise never becomes overbearing, and drivers looking for more track-inspired performance can upgrade to the Adaptive Damper System that adjusts suspension action intelligently as you drive.
Honda Accord Sedan Active Safety Features
World-class safety is a Honda Accord calling card, and many of the vehicle's active safety features also work to improve performance by keeping you in full control inside the Accord through every twist and turn. Those features include:
Vehicle Stability Assist™ (VSA®) with Traction Control: Makes minor adjustments to braking and throttle response to ensure total stability and minimize understeer and oversteering.
Anti-Lock Braking System (ABS): Keeps wheels near their point of maximum traction during hard braking to ensure you can brake and steer without the wheels locking up.
Electronic Brake Distribution (EBD): Intelligently distributes braking force between all four wheels.
Brake Assist: Senses a panic braking situation and automatically applies added pressure to bring you to a stop sooner.
Tire Pressure Monitoring System (TPMS): Driving on underinflated tires can impact everything from performance to safety, so the TPMS lets you know when they need topping up.
Why Not Come Discover How It Feels to Drive the 2020 Honda Accord?
The team at your local Tri-State Honda showroom will be happy to arrange a Honda Accord test drive so you can experience its enviable blend of performance and efficiency firsthand. For any further assistance or to hear about our current special offers, don't hesitate to get in touch today.
Latest on Honda Vehicles
​​Each year, Cars.com puts out a list that ranks the best American-made cars and SUVs called the American-Made IndexⓇ*. Cars.com evaluates each model based on assembly location, parts content, engine origins, transmission origins, and U.S. manufacturing workforce. Cars.com uses a 100-point scale, which groups related variants under the same nameplate and platform but will separate…

The 2021 Honda HR-V is the smallest SUV in the Honda line-up, but you would never know it due to its spacious cabin with seating for five and the amount of cargo space. The Honda HR-V gets its cargo space from the innovative folding 2nd-row seat, known as the "Magic Seat." Compared to other subcompact…

The 2021 Honda Passport has been named one of the "Best Cars For The Money" by U.S. News & World Report*. According to U.S. News & World Report Executive Editor Jamie Page Deaton, the new Passport received this accolade because "The Passport is the perfect example of a car that balances value and quality."…