2019 Honda Passport: Explore the Towing Capacity of this Rugged SUV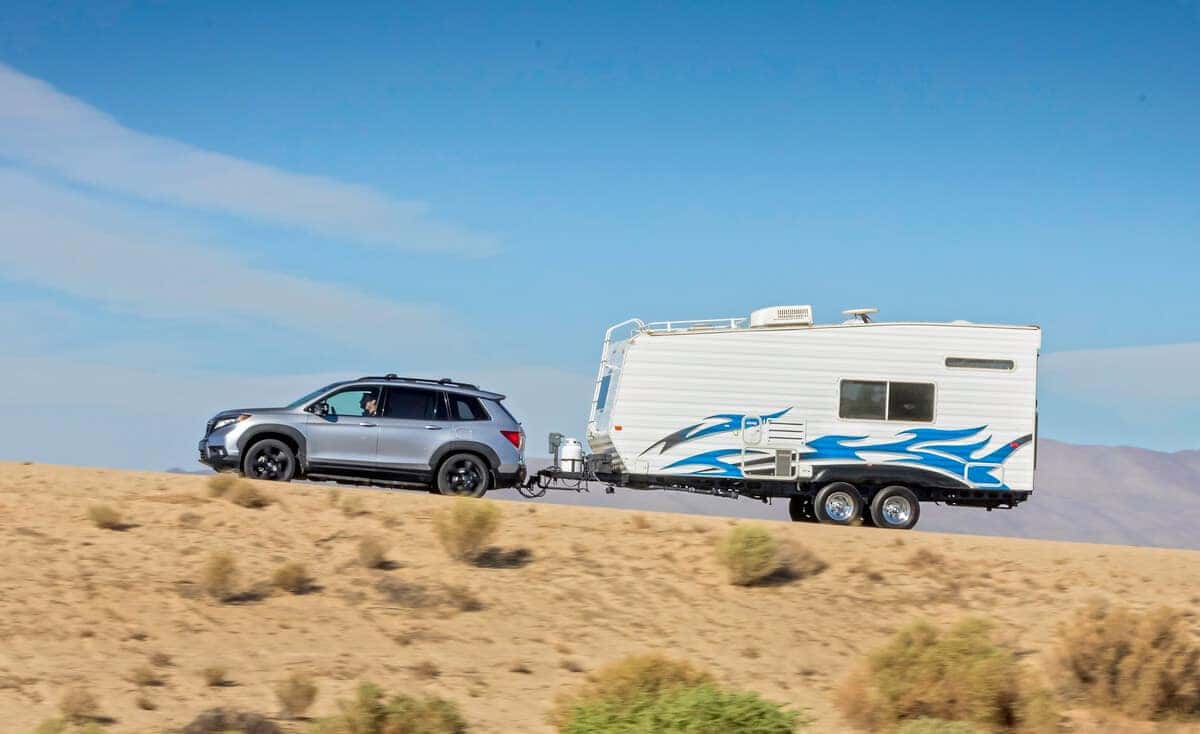 The 2019 Honda Passport is an all-new SUV that is rugged with off-road capabilities and available all-wheel drive. Edmunds.com says the Passport offers "a spacious interior with lots of passenger and cargo space" as well as "impressive off-road capabilities for a car-based crossover." For drivers who need to tow trailers, campers, RVs, boats, and more, the Passport can be equipped to tow up to 3,500 lbs. with front-wheel drive or up to 5,000 lbs. with all-wheel drive.
2WD
The Honda Passport comes standard with front-wheel drive and can tow up to 3,500 lbs. Attempting to tow a load that exceeds your vehicle's limits is extremely dangerous and can be detrimental to the mechanics of your vehicle, but for many drivers who need to tow lightweight moving trailers, teardrop campers, jet skis, and more, the Honda Passport 2WD models might be more than sufficient.
AWD
For drivers who need to tow larger and heavier loads, when equipped with all-wheel drive, the Passport can tow up to 5,000 lbs. Every trim level of the Honda Passport comes with available all-wheel drive, so even if you're considering the entry-level model, you can still equip the Passport to tow heavy loads including speed boats, RVs, and other cargo within the 5,000 lbs. limit.
Horsepower
Powered by an athletic V6 engine, the Honda Passport earns up to 280 hp and 262 lb-ft of torque. The Passport accelerates quickly, which makes trickier driving situations, such as merging or passing on the highway, much easier.
Available Add-Ons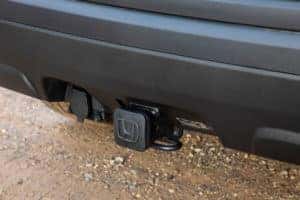 For drivers who do expect to tow, there are add-ons that make the Passport equipped and ready to haul.
Trailer Hitch Receiver—Includes Ball Mount Receiver, retaining pin, and clip
Trailer Hitch Harness—7-Pin round-style connector
Trailer Hitch Locking Pin—For that added security
Trailer Hitch Ball—Available in 17/8-in or 2-in
Towing capacity: 3,500 lbs with 350-lb tongue weight*
* Towing capacity can be increased to 5,000 lbs on Passport AWD models with dealer-installed ATF cooler accessory. All Trailer Hitch accessories are sold separately.
Test Drive Today
Find out more information on the 2019 Honda Passport by contacting us or visiting your nearest Tri-State Area Honda Dealer. Explore current offers and experience the Passport firsthand when you sit behind the wheel with a test drive today.