Get More Cargo Capacity, Storage, and Seating Configurations in the 2017 Honda Fit
Storage Space and Cargo Capacity in the Honda Fit
Anyone who commutes by car or travels regularly understands how important it is to maintain access to your most trusted handheld devices. The 2017 Honda Fit has been outfitted with multiple storage spaces that are accessible, while in motion, from every seating position!
You and all your passengers are sure to appreciate the Fit's unique center console. This storage space possesses a 12-volt power outlet and a USB charging station so you can keep those aforementioned handheld devices charged and close at hand. The Fit shares its standard door pocket and seatback storage with other small cars, but it also offers under-seat storage that most of its competitors lack! With all these standard storage spaces at your disposal, your passengers will be able to travel without feeling cramped.
Of course, it's the Fit's cargo bay that really makes it stand out. Even when your cabin is full of passengers, your Fit will offer 16.6 cubic feet of cargo volume. Most Tri-State area drivers will find that they can easily manage their day-to-day needs using this minimum volume, but we've barely scratched the surface of what this subcompact can do! Indeed, the Fit has a few tricks that make it an invaluable companion when you're moving to a new home, starting out on a road trip, or transporting bulky sporting equipment. By altering the arrangement of the Fit's seats, drivers will be able to take to the road with up to 52.7 cubic feet of cargo space!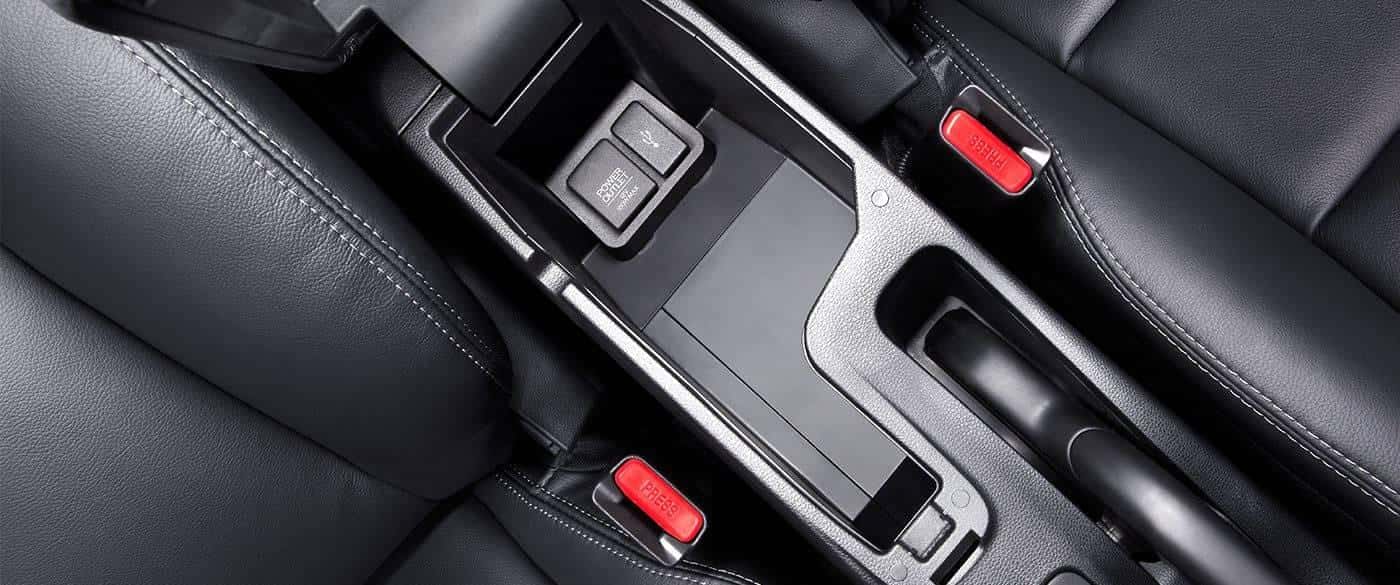 Honda Fit Seating Configurations and Passenger Space
You'll be able to spread out and relax no matter where you sit inside the Fit! The Fit's interior dimensions, detailed above, are often significantly larger than those of other subcompacts, and in total, the Fit offers 95.7 cubic feet of passenger space. You'll be able to travel with up to four additional passengers in perfect comfort, but in all probability, you'll usually have much more available passenger space than you truly need. Thankfully, almost every component inside the Fit's cabin is easily adjustable, and it's easy to turn open passenger volume into usable cargo space when you need to!
The 2017 Honda Fit comes standard with a 60/40-split bench second-row Magic Seat, and its front passenger seat can be made to lie completely flat! Together, these seats can be maneuvered into a variety of configurations: Refresh Mode, Long Mode, Tall Mode, and Utility Mode! It takes just a few moments to alter the seating configuration inside your Fit, and once you learn how they work, you'll be able to carry a much greater amount of diverse cargo. We've broken down each of these modes in detail below!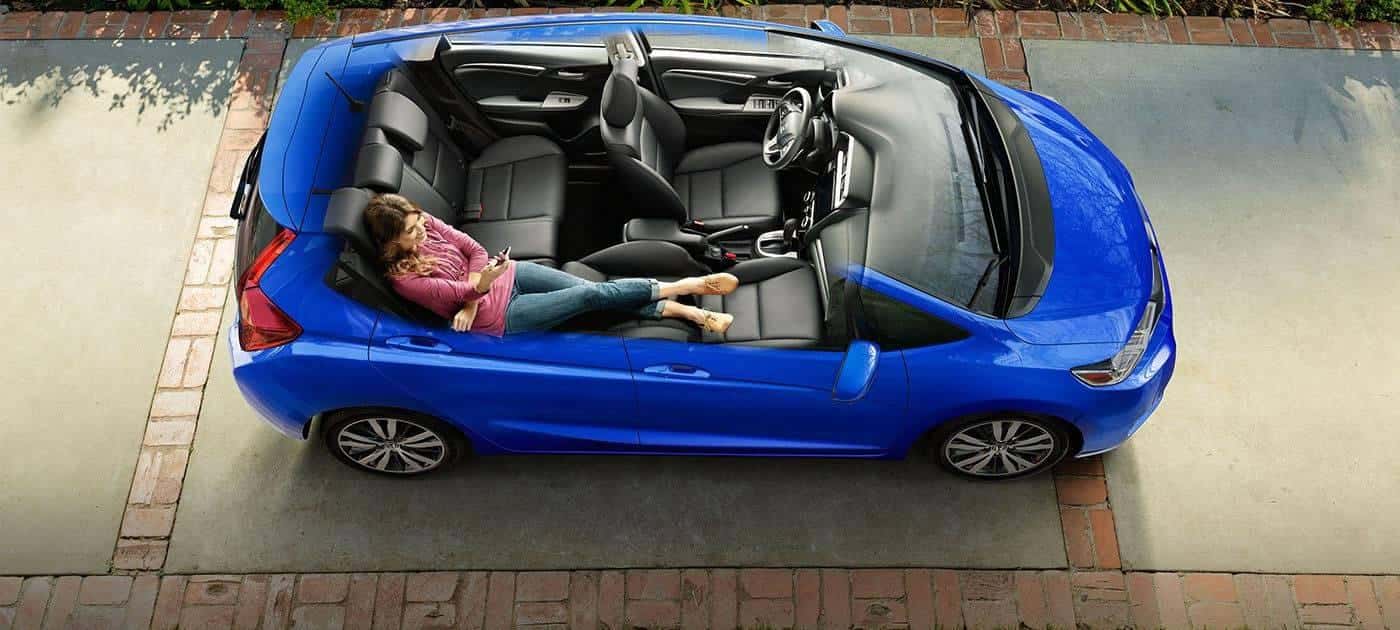 Refresh Mode: When you enter Refresh Mode, the Honda Fit is transformed into a mobile lounge. Turn the front passenger seat into a bed, or use it as a foot rest while reclining in the second row of seating.
Long Mode: The Fit's front passenger seat can also be made to fold forward. When you collapse it and your right rear outboard seat at the same time, you'll enter Long Mode. Equipment that wouldn't fit behind the first row of seating can now be stored with ease.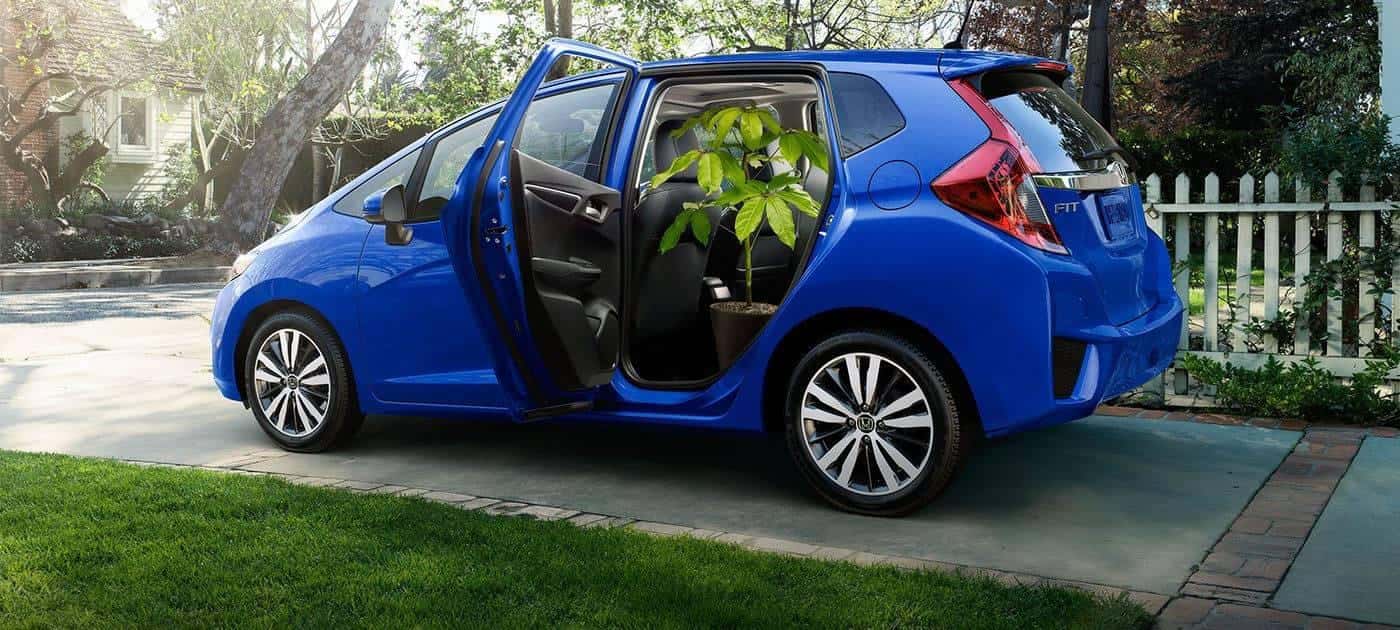 Tall Mode: Drivers can shift their Fit into Tall Mode by moving part (or all) of the Fit's second-row Magic Seat into the space normally reserved for cargo. With your rear seats out of the way, objects up to 4 feet high can be stored upright.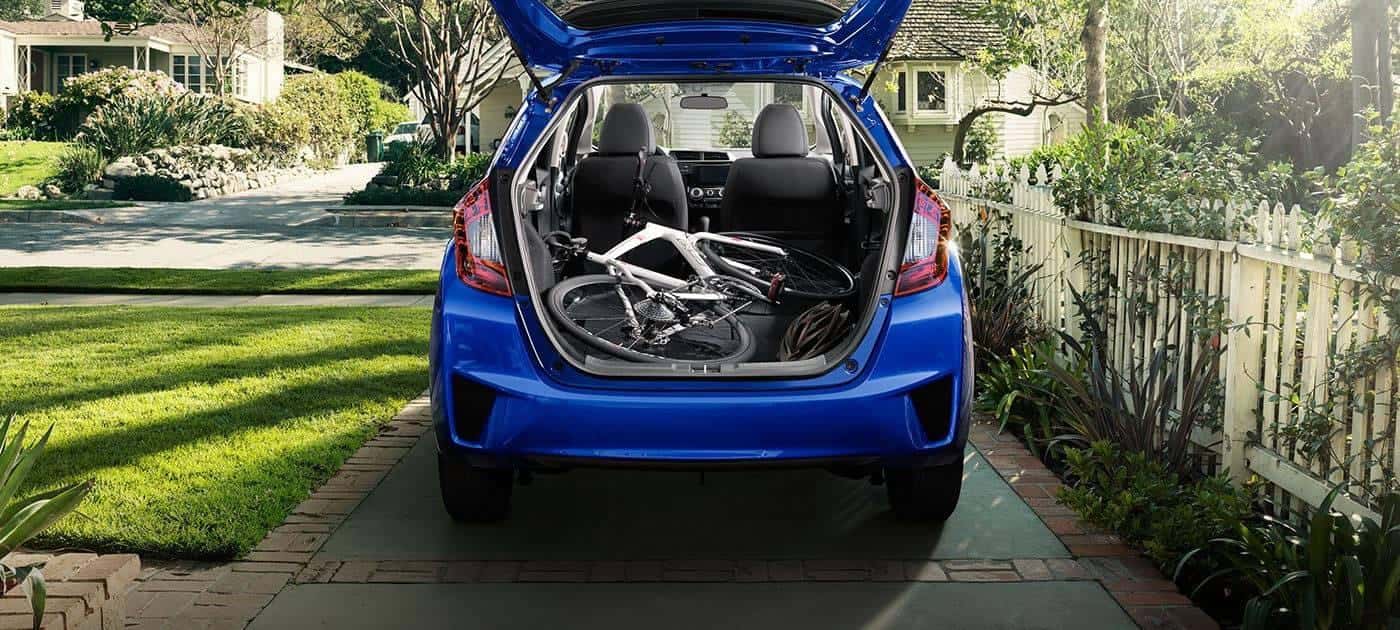 Utility Mode: In Utility Mode, both parts of the Fit's second-row Magic Seat are folded forward. This mode provides drivers with up to 52.7 cubic feet of cargo space.